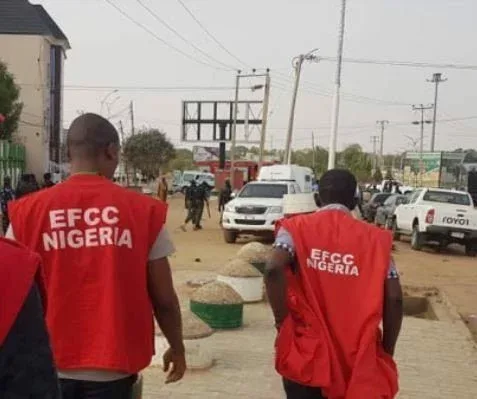 Important Notice: This post was published on August 14, 2019 and may be out of date.
The Economic and Financial Crimes Commission on Wednesday, August 14th arraigned Abdullahi Babalele, said to be a son-in-law of Alhaji Atiku Abubakar, for allegedly laundering $140,000 in the build-up to the 2019 general elections.
Also, Uyiekpen Osagie-Giwa, said to be Atiku's lawyer, was separately arraigned for allegedly laundering $2m, in connection with the polls.
Both Babalele and Osagie-Giwa were arraigned before the Federal High Court in Lagos and they pleaded not guilty to the charges.
Justice Nicholas Oweibo adjourned till Thursday to take their bail applications. The judge ordered that they be returned to the EFCC custody.
Disclaimer: Every member is solely responsible for anything that he/she posts or uploads on Nigerpress. Opinions and statements expressed by our users and third parties are theirs alone and not of Nigerpress. Content created by third parties is the sole responsibility of the third parties and its accuracy and completeness are not endorsed or guaranteed by Nigerpress.
No sponsored posts yet.