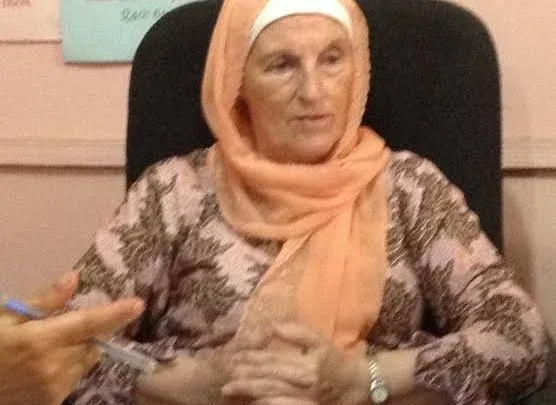 Important Notice: This post was published on January 6, 2019 and may be out of date.
Hajiya Aisha Bridget Lemu, wife of renowned Islamic scholar, Sheikh Ahmed Lemu is dead.
According to Nurudeen Ahmed Lemu, the eldest son of the deceased, Aisha died on Saturday after a brief illness at the age of 79 at the family house in Minna, Niger State.
The late Aisha, who converted to Islam in 1961 and married her husband in April 1968, was a teacher at the School for Arabic Studies, Kano in 1966, Principal, Government Girls College, Sokoto in 1969 and Women Teachers College (WTC) Minna between 1976 and 1978.
Together with her husband, she founded the Islamic Education Trust (IET). She also founded the Federation of Muslim Women Associations in Nigeria (FOMWAN) in 1985.
The deceased has published many Islamic books for junior and senior secondary schools, on the role of women and marriage, the ideal Muslim wife and husband as well as animals in Islam among numerous others.
She is survived by her husband, Sheikh Ahmed Lemu and children amongst them is Nuruddeen A. Lemu, also a frontline Islamic Scholar.
According to Nurudeen the deceased would be buried today.
Meanwhile, Niger State Governor, Alhaji Abubakar Sani-Bello has commiserated with Sheikh Ahmed Lemu over the death of his wife.
In a condolence message issued by his Chief Press Secretary, Malam Jibrin Baba Ndace, the Governor expressed shock over the death of the great religious educator, stressing that the vacuum created by her sudden demise will be difficult to fill.
The governor described the late Aisha as an extraordinary woman in Islam and an educationist who believed in the education of women as a priority in Islamic jurisprudence.
Meanwhile, President Muhammadu Buhari has expressed deep shock over the death of Aisha describing her as "a repository of knowledge whose depth of scholarship was overwhelming and enviable."
Buhari in a statement by his Senior Special Assistant on Media and Publicity, Garba Shehu said the deceased admirably dedicated her life to scholarship and moral uplifting of her society, producing massive literature on religious education during her remarkable life on earth.
President Buhari explained that, "as a Western woman who converted to Islam, Mrs. Lemu had demonstrated that knowledge was not about inheritance, but about curiosity, enthusiasm and dedication to expand our intellectual horizons."
Disclaimer: Every member is solely responsible for anything that he/she posts or uploads on Nigerpress. Opinions and statements expressed by our users and third parties are theirs alone and not of Nigerpress. Content created by third parties is the sole responsibility of the third parties and its accuracy and completeness are not endorsed or guaranteed by Nigerpress.
No sponsored posts yet.