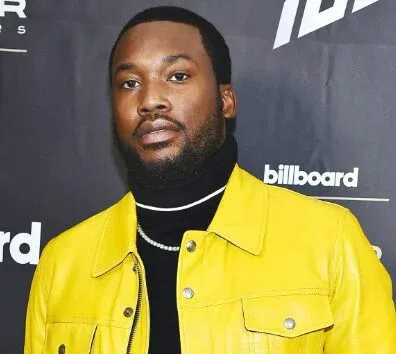 Important Notice: This post was published on January 9, 2019 and may be out of date.
Meek Mill has said he hates lace front wigs on women and this led to a lot of women calling him out on Twitter. He has now explained why he has a problem with lace wigs.
"Lace front wigs are wackkkk! I'm protesting them??" Meek wrote.
But after a lot of women called him out and said his statement is an affront to black women, he gave reasons why lace front is a no for him. He said he had a few bad lace experiences that traumatized him.
Read his explanation below.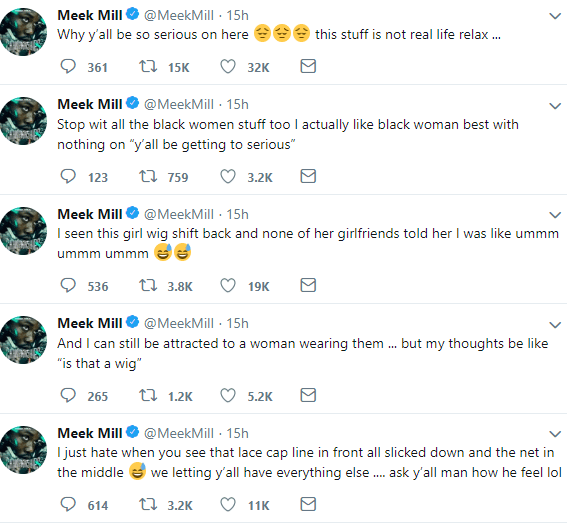 Disclaimer: Every member is solely responsible for anything that he/she posts or uploads on Nigerpress. Opinions and statements expressed by our users and third parties are theirs alone and not of Nigerpress. Content created by third parties is the sole responsibility of the third parties and its accuracy and completeness are not endorsed or guaranteed by Nigerpress.
No sponsored posts yet.